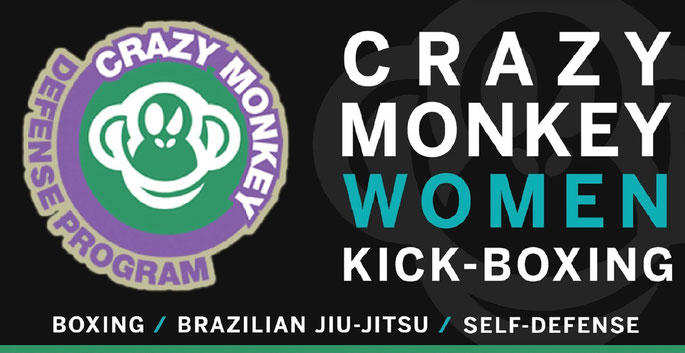 A UNIQUE approach to FUNctional modern martial arts training, centered on your personal transformation, personal fitness and building a powerful mental game.
Get in shape through movement, mind and body in Boxing,
Kick-Boxing, Self-Protection, Brazilian Jiu-Jitsu and Yoga in
a safe, healthy environment.
We keep it functional. 
We want to empower you to rise up, unlock your inner power,
learn how to confidently defend yourself,
get in awesome shape,
and
discover your true inner strength.
One to One Sessions and Exclusive Workshops available.
---
I Coach The 'Everyday Woman'…
Are you a woman that is ready for change?
Have you avoided Martial Arts in the past because of an intimidating environment or a lack of one to one support?
Do you feel as though you are not getting as much out of life as you would like?
Do you want to feel more confident?
Do you want to become more athletic?
Do you want to train with like minded people?
Do you want to learn a system of Martial Arts that will also develop your ability to handle pressure and stress elsewhere in your life?
Do you want to learn how to defend yourself?
Do you want to have fun?
Crazy Monkey Defense, changing the way modern martial arts is coached, viewed and experienced!
---
---
'I was looking for something to improve my fitness and confidence and I found it at Crazy Monkey. 
Crazy Monkey offers a unique experience in a safe and non-threatening, non-judgmental environment. Sessions are filled with fresh enthusiasm and bags of encouragement. I leave each hour feeling like I achieved something new.
Our one-to-one sessions are individually tailored and pinpoint exactly where we need to do extra work, whilst making everything fun.  The sessions are a challenge I really look forward to each week.'
---
'Absolutely love it!!
Learning new skills all the time and getting fit,
what more do you want?'
- Katie
---
'I really enjoy my Crazy Monkey sessions. I found punching pads great fun and very cathartic.
The other members are supportive, helpful and friendly.
I also thoroughly enjoy the exercise classes and you ache in exactly the right places.
So I am finding Crazy Monkey great fun, confidence building and I'm getting fitter.'
- Louise
---
'I have been doing crazy monkey for 6 weeks now and absolutely love it.
I had not done any exercise for a long time and I was extremely nervous and body conscious when I began,
but have noticed the results in weight loss and body shape already.
I would urge anyone to give it a try, can't recommend it highly enough.'
- Rachael
---
Trial Session - Crazy Monkey/Yoga
One-off trial session
Please contact me via the website form to book your session
1-1 Training Sessions - Crazy Monkey Defense/Yoga
Weekly 1-1 private training session
Please contact me via the website form to book your session 
Yoga Sessions
Weekly sessions for members
Please contact me via the website form to book your session
Exclusive Workshops - Crazy Monkey Defense/Self-Preservation/Yoga
Exclusive Workshops for members and non-members
Please contact me via the website form to book your session 
PLAY Training Masterclasses - Crazy Monkey Defense/Yoga
Exclusive Masterclasses for existing members
Please contact me via the website form to book your session